What will my accommodations look like?
Hello Fido! While with us, you will stay in one of our lovely cottages. Our accommodations are very spacious! You will enjoy indoor space as well as a large attached patio that you may access at your convenience throughout the day. Have a friend you want to bring with you? No problem! There is plenty of space to room together. Of course, our cottages include AC and heat so that you can relax in comfort. After sundown, we will tuck you in for the night in the indoor living room.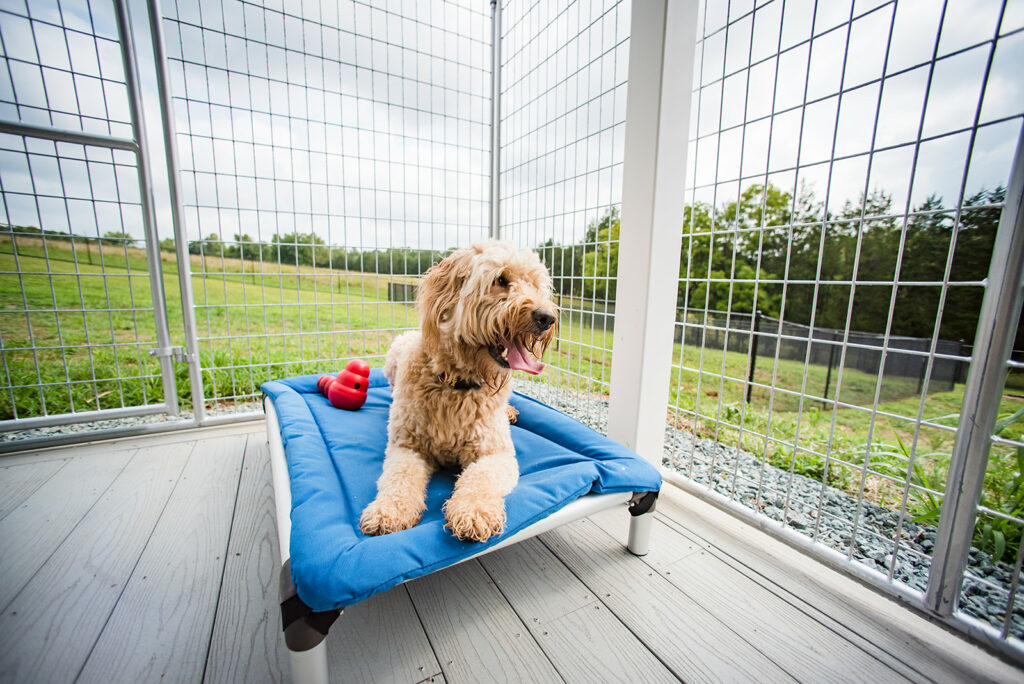 ---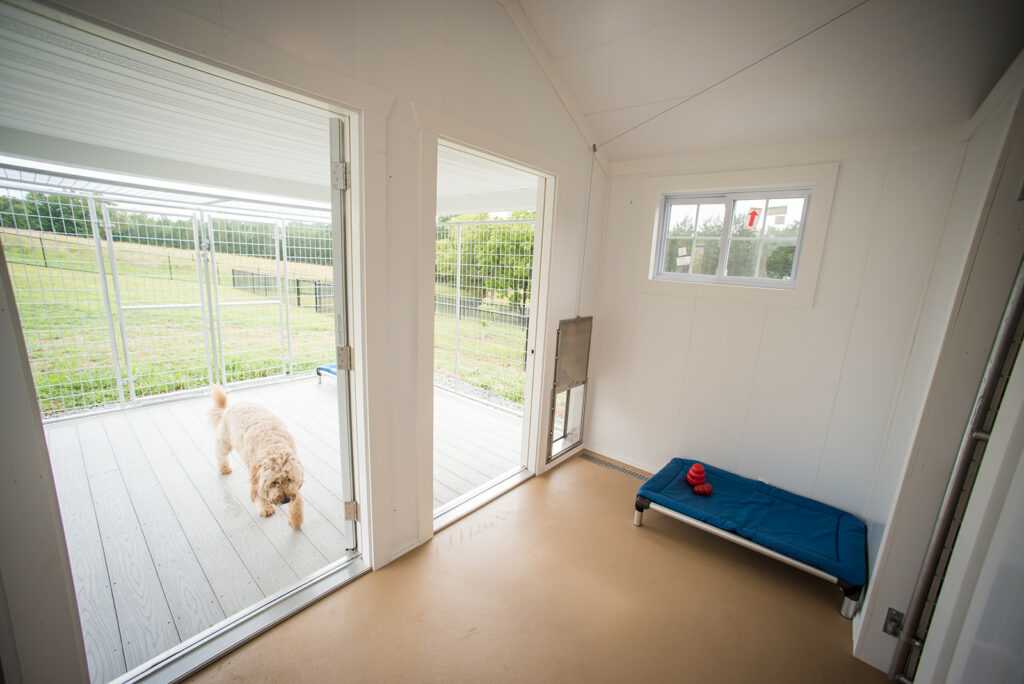 I like to run every day to keep this body in shape, but some boarding places don't have time to let me exercise regularly. Will you let me exercise?
Not only will you be able to choose to go in and out on your porch during the day, but you will also have time to play in the yards! You can enjoy one on one play time with a staff member or play with another dog from your family to really let out some energy. Included in your package price, we provide at least 45 minutes of exercise per 24 hour period. That includes walks and playtime in our play yards. Please note: outdoor exercise is weather permitting. If you prefer to have more time to romp, just let us know and we can add additional play time or even a 45 minute adventure walk. Just ask your human to sign you up when you make your reservation as spaces are limited!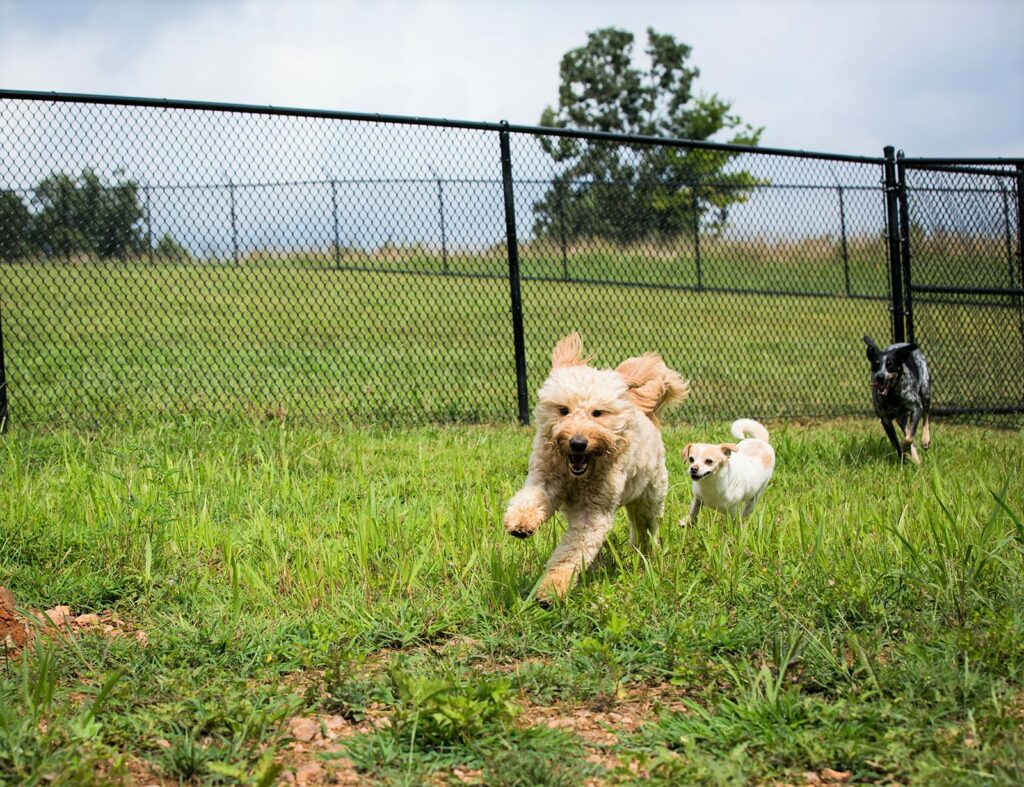 ---
How do I reserve a spot?
Ask your person to reserve your spot online at thedogcottages.com and click on the reservations page. Or your human can call 540-390-0911 to speak with a staff member. If it is your first time with us, you may want to come for a one night trial stay prior to your visit. We want to make sure you are comfortable with us before settling in for a longer vacation.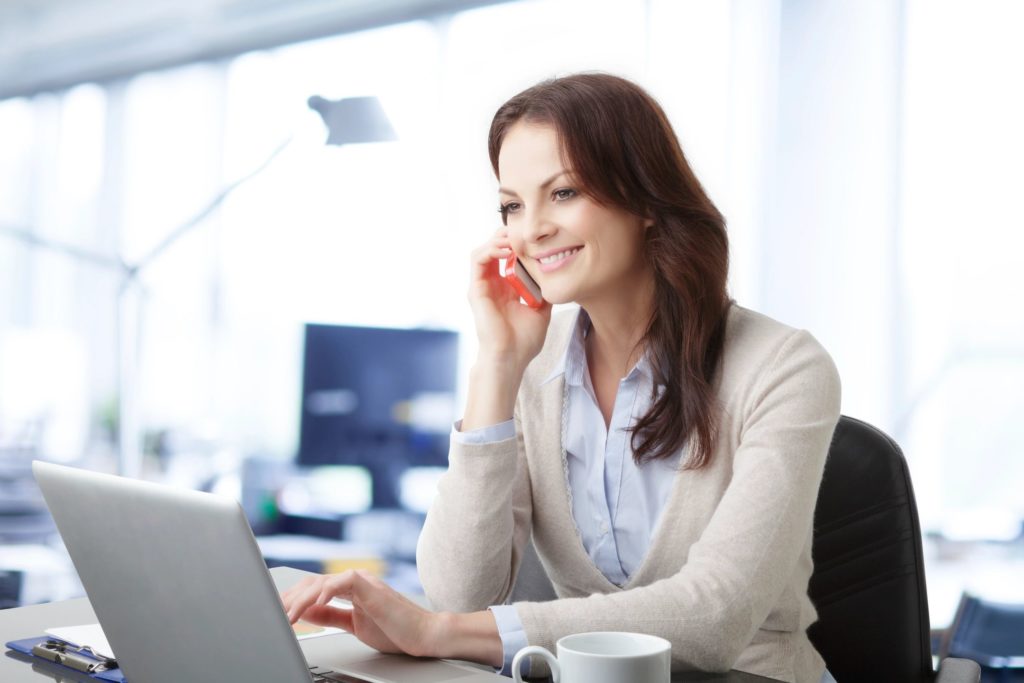 What do I pack?
Most importantly, pack your food (I know! This should go without saying since food is awesome!) If you forget to pack your meals, we will provide Science Diet kibble. However, as you may know from experience, changing food brands while travelling can lead to an upset stomach. Nobody needs that while on vacation! So please remember to bring your meals and ask your humans to provide us with instructions and your meal schedule.
Also, bring any medications you take. We will administer medications that are typically given at home (no extra charge…we want you to be healthy and happy!)
Do you have a favorite toy or blanket? Please feel free to bring that along as well. We provide bedding, bowls, treats, and toys, but you can also bring these items from home, if you like.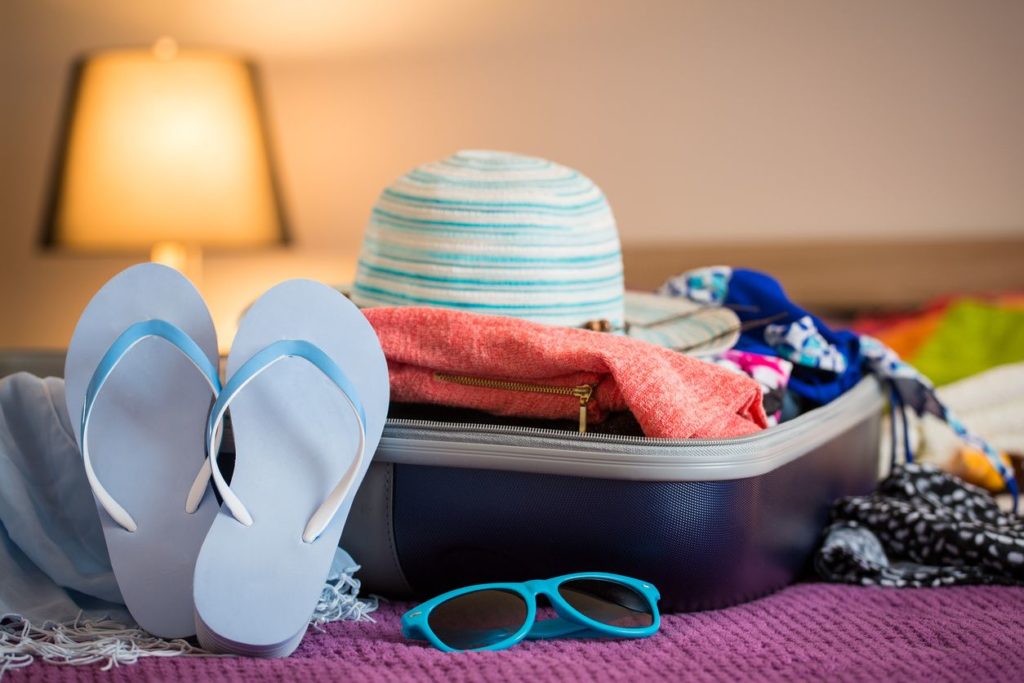 ---
What vaccines are required?
Great question! You must bring proof of your following current and effective vaccines (Please ask your veterinarian if your vaccines are fully effective):
Bordetella (Canine Kennel Cough vaccine)
Distemper and  Bordetella vaccines must be administered at least two weeks prior to staying with us, unless the vaccine is a booster. The initial Distemper vaccine is a series of shots. In this case, we require the last vaccine of the series to be given at least 2 weeks prior to the stay. The initial Rabies (and any Rabies vaccines given more than a month past its due date) must be given at least 28 days prior to arrival. We do accept titer tests from your Veterinarian.
Please send us proof of vaccination ahead of your stay to avoid any problems.
You must also be current on Flea and Tick preventative as well as heartworm preventative.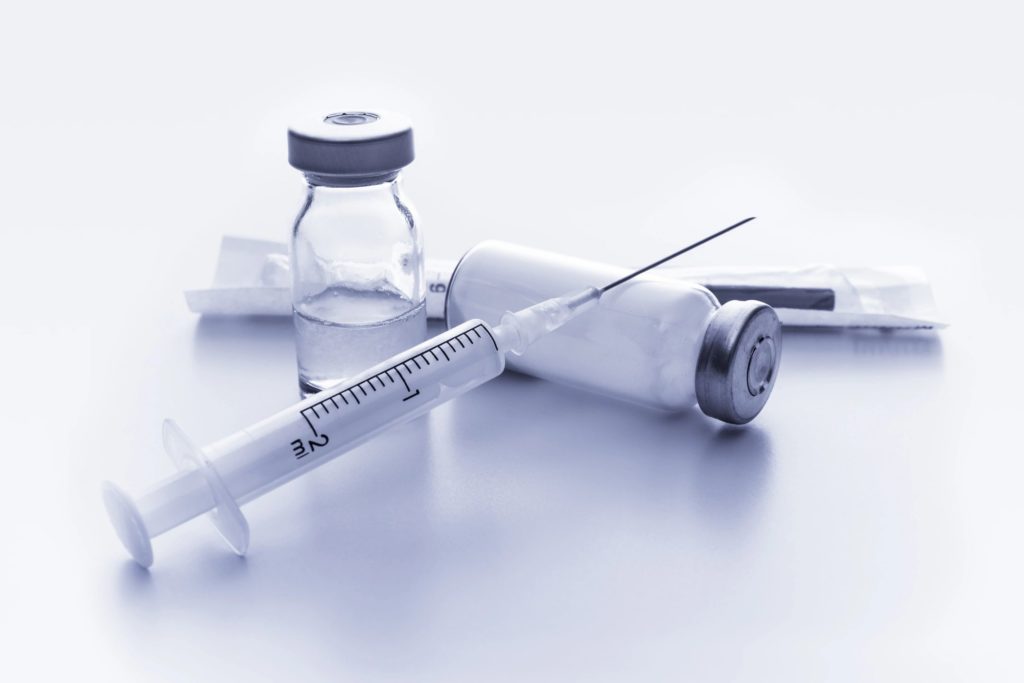 ---
I take medication but don't know how to open the bottle. Will you administer my meds?
Yes, we will administer medication. Ask you human to inform us of your medication schedule and needs.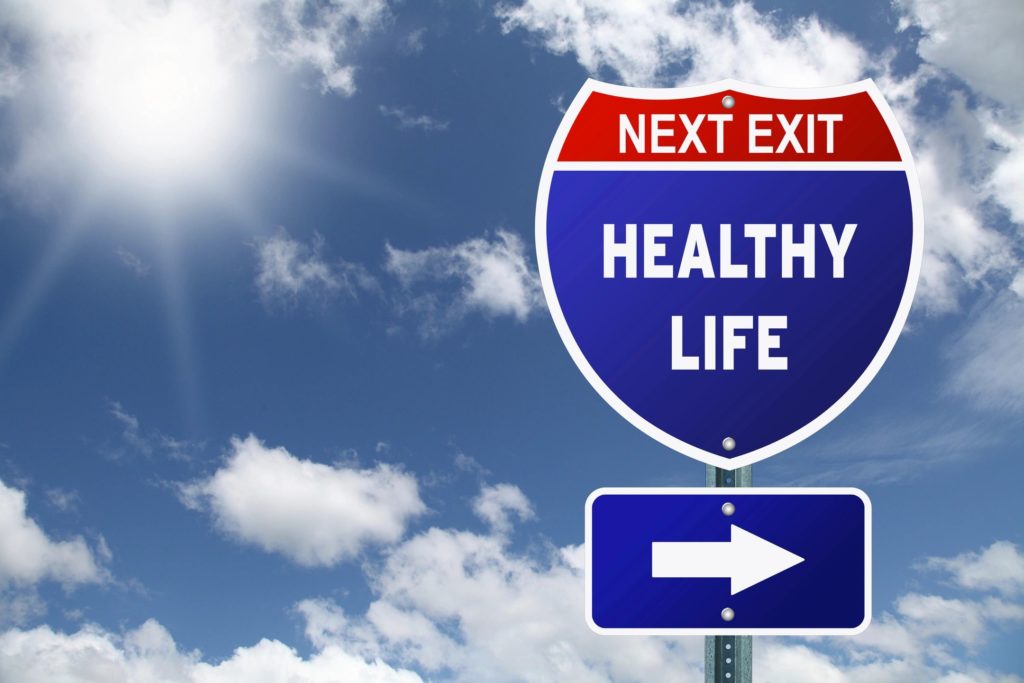 ---
What age dogs do you accept?
We accept dogs 6 months old and older. Reminder: You must be current on Rabies, Distemper and Bordetella vaccines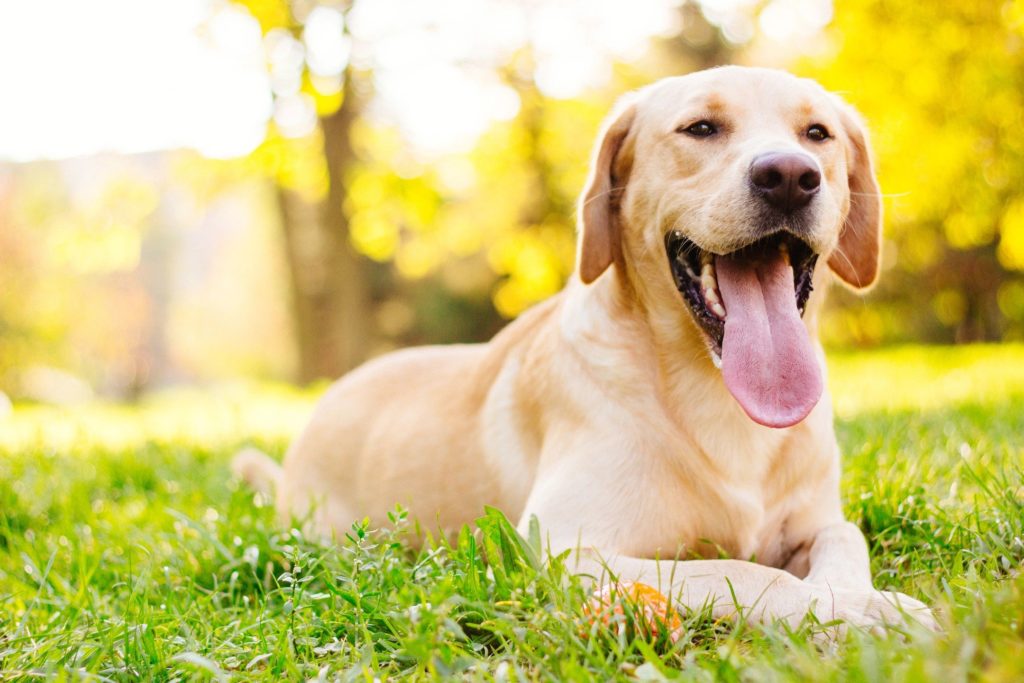 ---
Do I have to attach my leash to my human when I arrive and leave?
Yes! You must keep your leash attached to your human while you are on the premises. We know how distracted humans can get by their cell phones, so please leash your human at all times. This is for everyone's safety.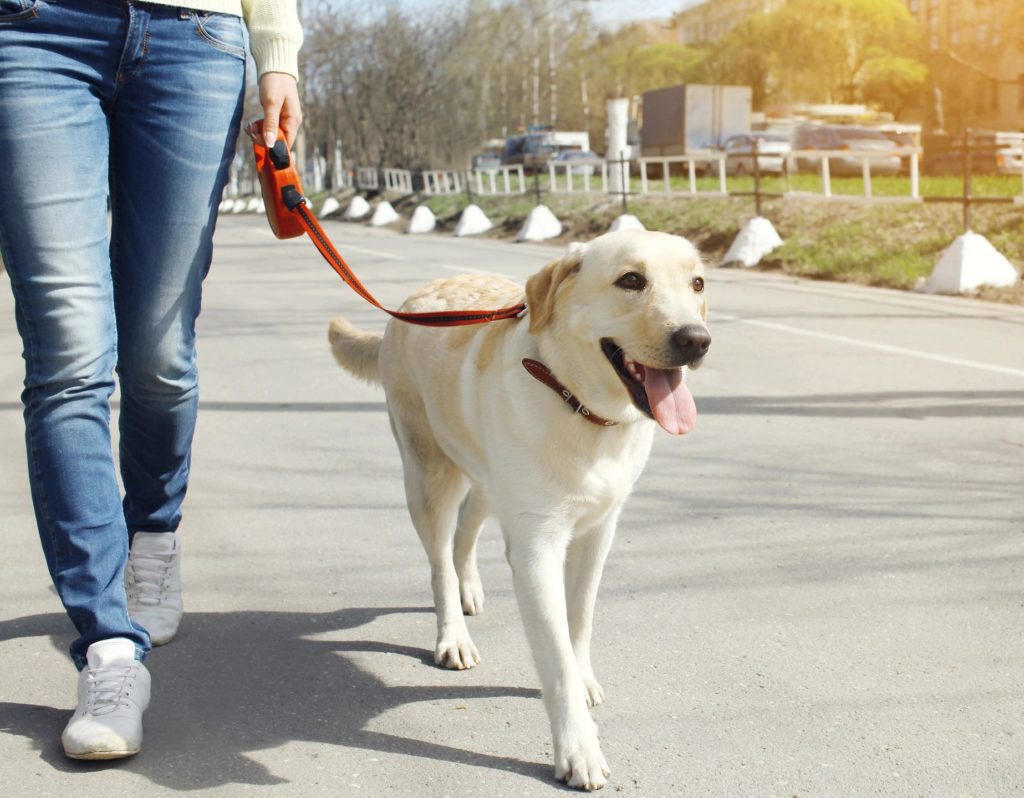 ---
My humans still are not sure if The Cottages is the right choice for us. How do we request a tour or speak with a staff member?
Please ask your human to call us at 540-390-0911 to speak with a staff member or to set up a tour. Due to our small capacity, staff are only available to the public during scheduled visits. This allows us to focus our energies on the clients currently in our care. Our driveway gate will be closed unless you have an appointment to see us, so please call first.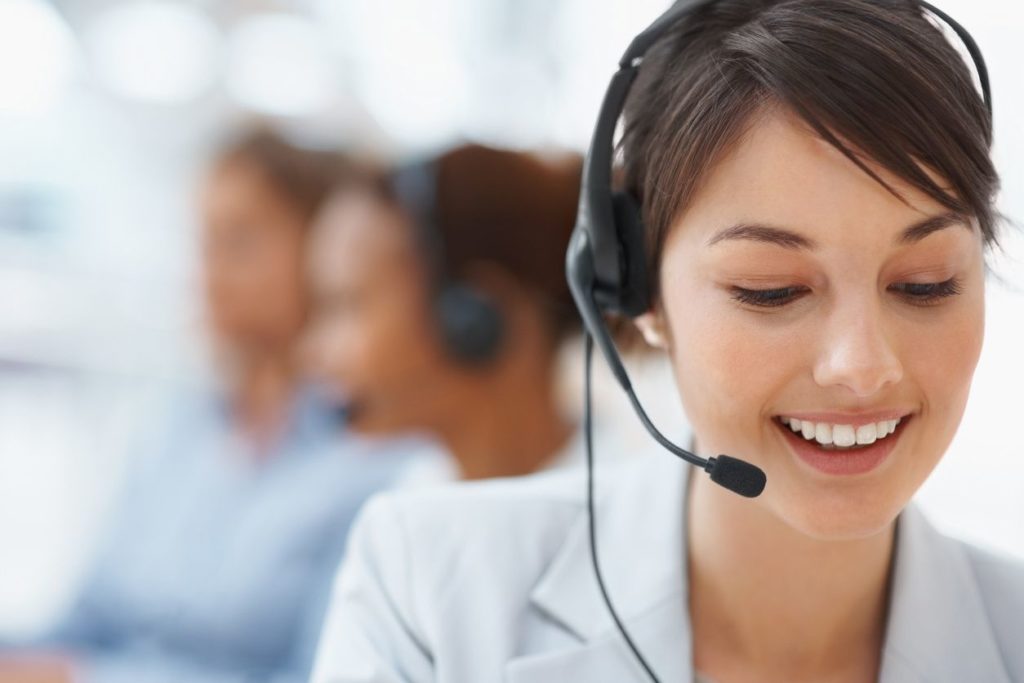 ---
---
We hope to see you at The Cottages soon!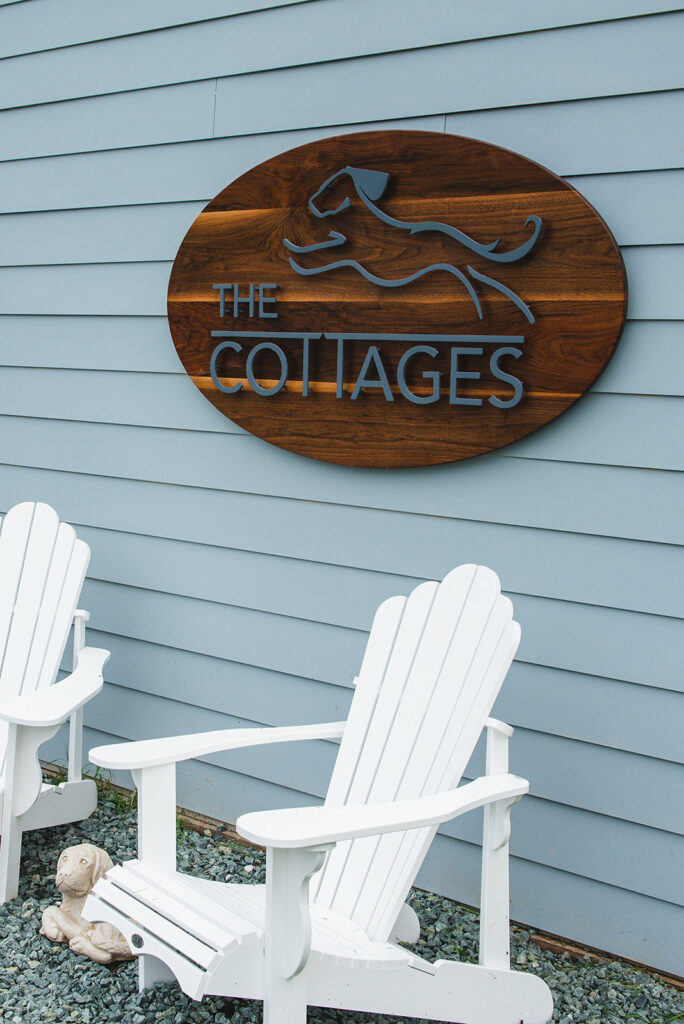 Call today to reserve a room: 540.390.0911 . We also text! Or email us at
[email protected]